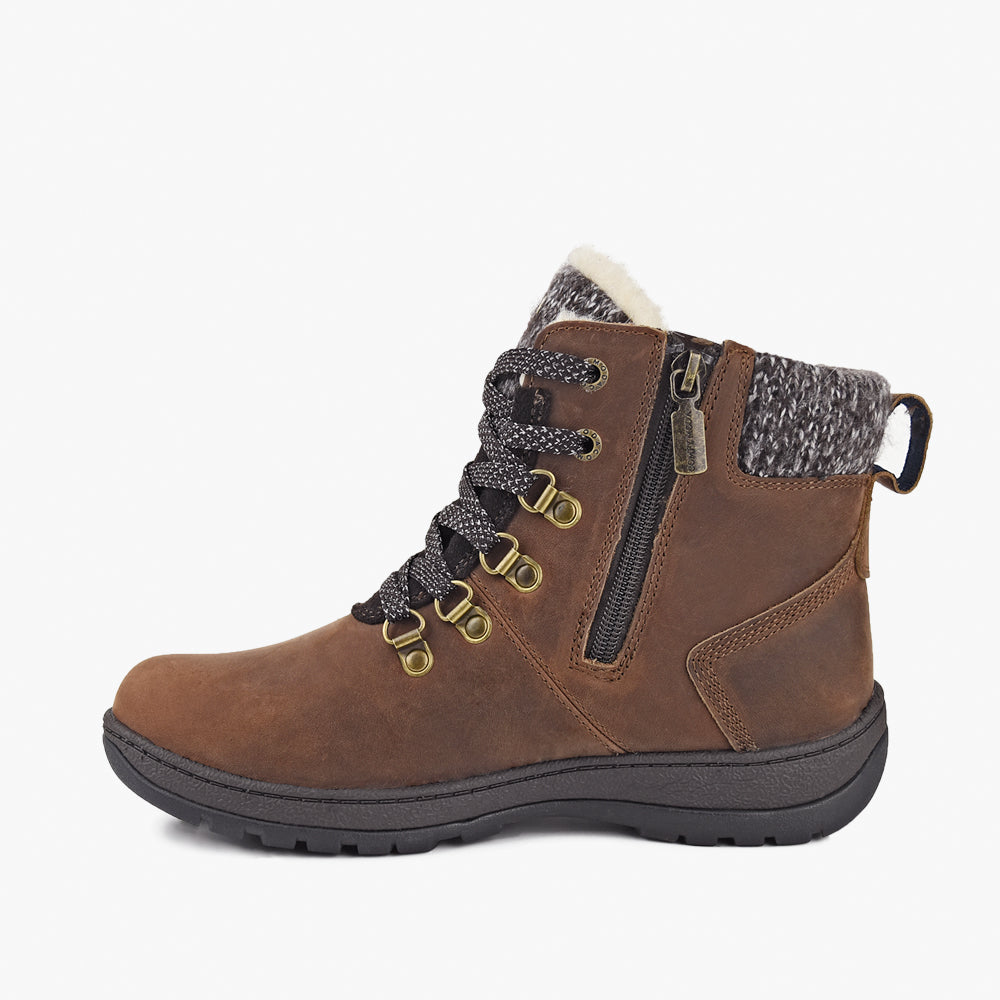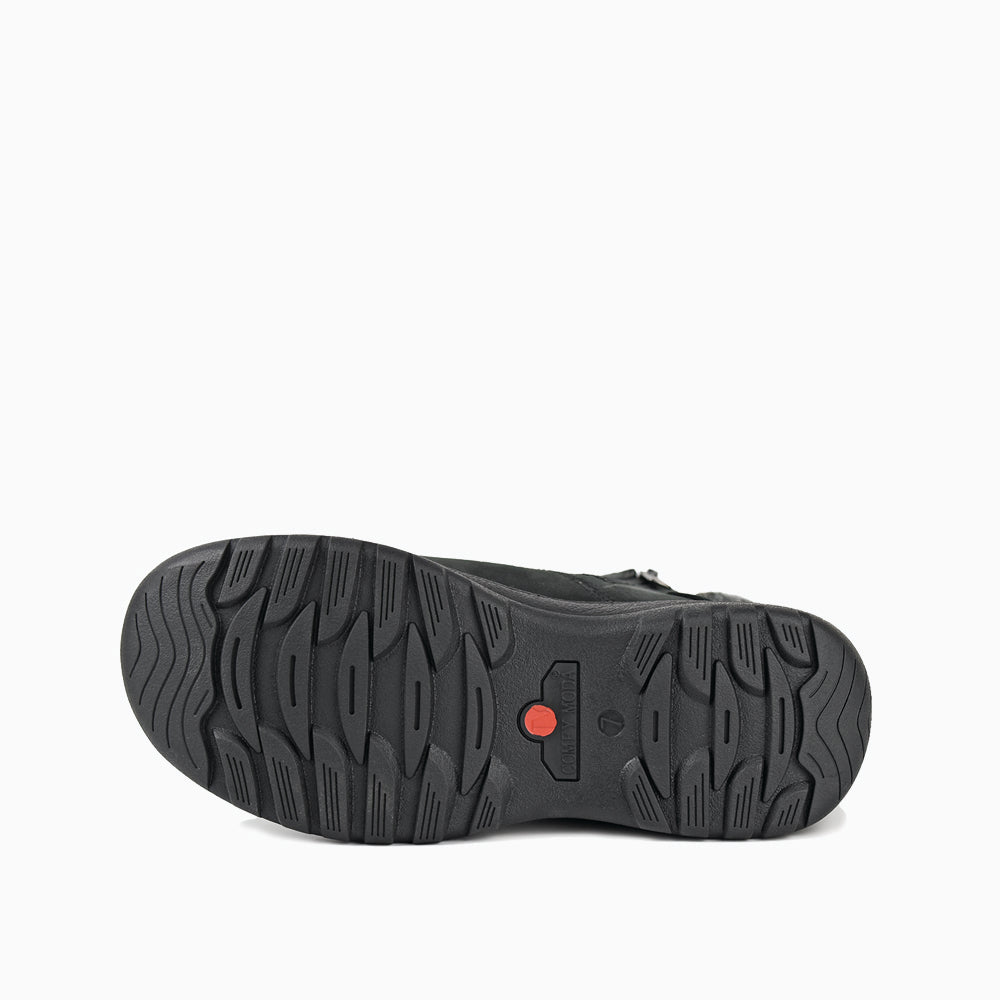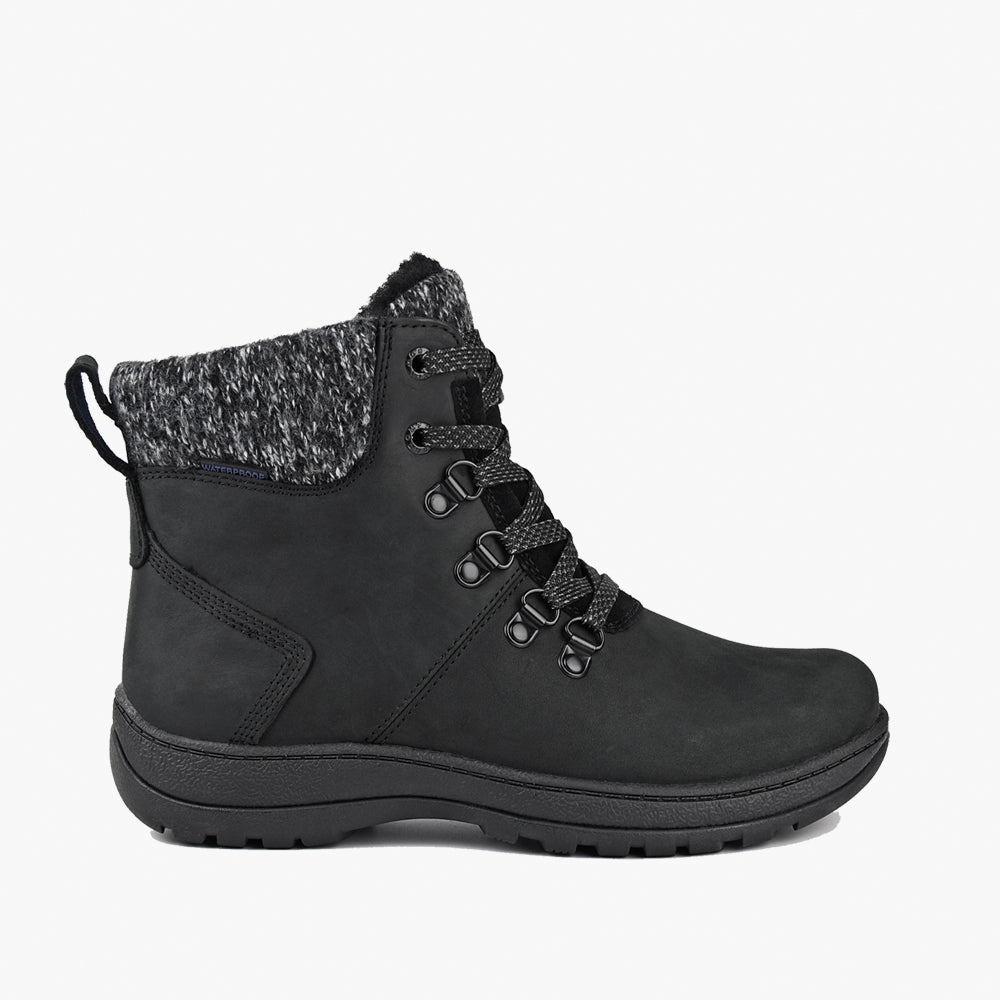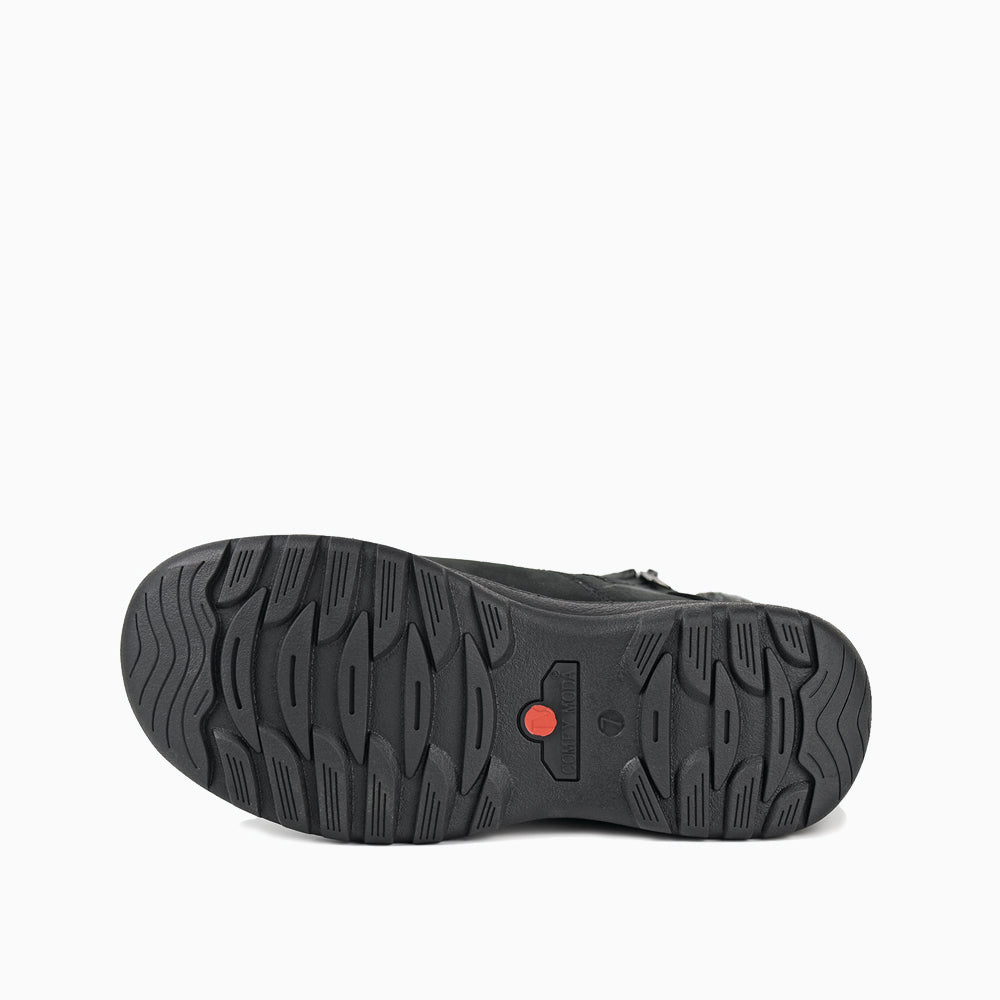 Regular price

$180.00 CAD

Regular price

Sale price

$180.00 CAD

Unit price

per

CanDry™️ Waterproof

Premium Leather

Memroy Foam

-25°C / -13°F

Wool Lining
Trendy looking ankle height winter boots
These trendy looking, ankle height waterproof winter boots are super comfortable! They have a thermal memory foam insole that helps keep your feet warm. They have a wool blend lining inside. They tie up with laces, which are long so no problem with lacing them up. There is also a zip on the inside of the boot which helps with putting the boot on. Very nice looking, comfortable ankle boot for fall or winter wear. Highly recommend.
Great winter hiking boots…
As it is not winter yet I can't speak on it fully, but just trying and wearing it around…it is very promising..its super warm and comfy. But also the rubber sole has good grip, very promising for slippery weather
As it's not so tall I imagine you would only be wearing in beginning of winter season and end (during peak winter we have lots of snow so taller boots will be required)
The quality seems great and they actually look very nice and high quality
They even came with cushy insole
The ones the boot already has are great and comfy as is, but was a nice touch
These are beauties
I've just tried these in summer so these felt super warm, I hope these behave the same in the winters but so far I'm very delighted to have these.
Very lightweight & look beautiful with very solid & grooved sole.
The size is accurate to the description.
I've ankle long jacket & these are a perfect pair with that in winters
Warm and comfortable
It is a bit hard to fully review these in summer but they are really warm as soon as you put them on so I imagine they will keep you warm in winter. Water easily runs off them in a test but you probably need to do some upkeep through the winter as they are a soft matte leather outer.
The sizing is good, I wear a size 8.5 shoe and prefer a wider fit in the toes, with winter socks, the 9 fits perfectly. They include a pair of regular insoles as well as the wool ones (but cut off the size tag on the insoles it rubs on the side of the foot and doesn't stay under the insole).
I love the side zip for taking them off easily too. They are much lighter than my current winter boots and seem pretty non slip testing them on a tile floor but we will see how they are on ice.
Very comfortable
These are very nice boots. I'm a size 9, with a bit of a wider foot, and they fit perfectly. These look to be made well, although I do see some glue peaking out in spots along the sole. All the stitching looks good and I don't see any defects. The leather feels smooth and the wool interior is typical wool. I've walked around the house in these and they are very comfortable and warm. My feet were sweating in no time. I like that they come with another set of insoles. I think they look nice on and aren't too chunky. The price is steep but anything with real leather is these days. Overall I love them, we'll see how they do in freezing cold temperatures.